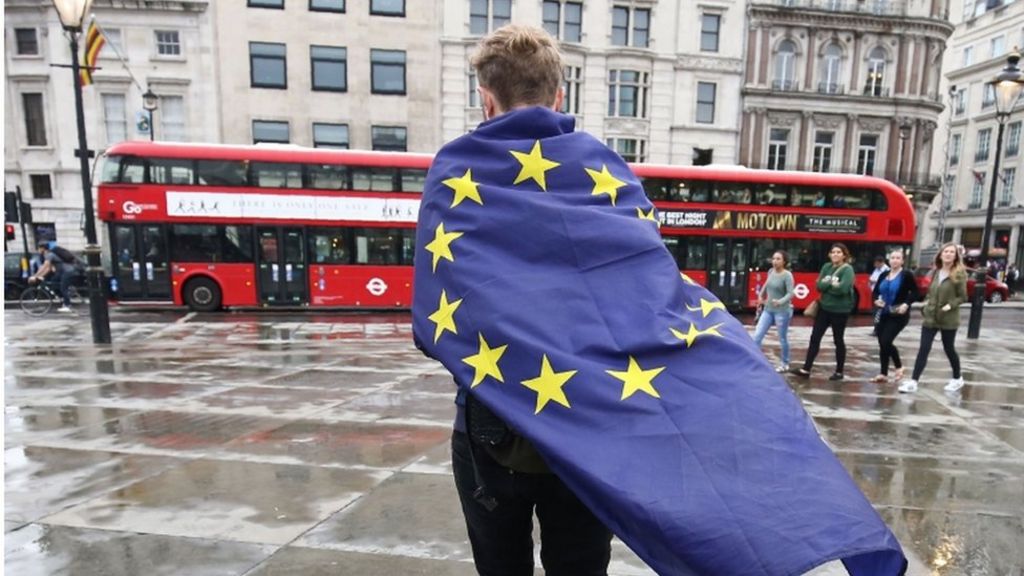 I saw the date approach in my calendar with a nostalgic reminder of the sense of loss I felt then. A year ago, I had landed back at Heathrow in a rush in the hours before the polls opened all across the then-united Kingdom, queuing with other European citizens in the European passports line, a little uncomfortable with the referendum being held in the first place, but otherwise confident. I walked passed several magazine and newspaper stands on my way out, glanced at issues celebrating an upcoming victory for the far-right: an "independence day", according to Nigel Farage, "freedom" from an institution few understood as anything else but a regulatory body, and most of all, "control".
Back in New York, expats and Americans alike kept asking for predictions. Of course, 2016 was the year I was constantly proven wrong: I was firmly convinced Donald Trump, for instance, would never win the Republican nomination. I knew Europe always journeyed through cyclical bursts of far-right approval. I wanted to be receptive to criticism of EU institutions – a pet peeve of mine are references to "the EU", just like "the UN", neither being homogenous entities – that I often emitted myself. I had been tested, like many Europhiles, by the Commission's reaction to the refugee crisis. I had been in opposition to a secretive and adversarial EU Council, that Ian Dunt qualified as "shady". But it was so painfully obvious to me, from the continent, that the Leave camp as lying, over and over again, that I felt confident the British public knew better. We had spent enough time correcting statements that a Brexit vote would mean a withdrawal from the ECHR for it to be understood.
Of all the things I hate (people calling Bushwick "East Williamsburg", forgetting the h at the end of my first name, anything written by Alan Dershowitz): being wrong. Needless to say, June 23rd was not a good day.
I work in Strasbourg. It's not Brussels, but close enough thanks to being another seat of the EU Parliament, that the shockwaves radiated all the way to the Rhine. My colleagues and I were at the office early that day, snacking, nervously drinking coffee and checking our phones. It's not necessarily a strange scene for people working in counter-terrorism. But this vote was about something else. It was about dismantling something we all believed in, although with different degrees of devotion. We were, are, all Cold War kids, children of Mitterrand and Kohl, great-grandchildren of Verdun, Eurostar frequent passengers, some of us coming of age with the Good Friday Agreement, Erasmus-educated, border-hopping staffers. My reaction to Brexit continues to be bipolar. On one hand, I react to it as a lawyer, interpreting article 50, issuing concerns about the Northern Irish border, attacking the arrogance of a bespoke agreement with Europol. On the other hand, it feels deeply personal. It's a betrayal of my identity, of one growing up thanks and through the European Project – an idea separate from the European Union, with the end goal being that the two should reconcile through democratic, progressive values, pro-immigration, pro-human rights, pro-workers' rights, an evolution a political finger to De Gaulle and Thatcher and a legal assertion away from US exceptionalism.
I was given the opportunity to let my heart on my sleeve for the legal commentary blog Opinio Juris about Europe, the European Union, the European project, and the fears the referendum brought to light as a Northern Irish citizen. I still haven't corrected the typos.
When the result was officially announced, my office fell quiet. Sure, the referendum was not legally binding. Sure, the margin was not significant enough to call it a political mandate. Sure, the question itself was vague enough not to give a time frame for withdrawal or how exactly the UK will divorce from the rest of us. There was barely time to grieve, really. Jean-Claude Juncker became aggressive, Donald Tusk chose the bleeding heart route, and all around me, lawyers were suddenly dragged in the spotlight, a place where we feel either really comfortable or really uncomfortable, having to respond to questions for which there was never supposed to be an answer at all. If anything, to me, the UK had entered a historic phase: as a long-time partner in the creation and construction of what would later become the European Union, a major player in its most destructive wars, and an unparalleled ally in security, seeing the island decide to float away on its own in the choppy, freezing waters in the North Sea and taking Northern Ireland with it was impossible to fathom. It wasn't "control". It was the sort of "freedom" that one can only achieve when they jump off a bridge, for a split second suspended outside of the laws of gravity, but inevitably about to hit the ground in free fall.
As lawyers, we then had to find a way out, a legal answer to a political question. Immediately, what came to mind was a simple truth, a statement of fact: it was not legally binding, so why do anything? But David Cameron had resigned, and "mandate" and "will of the people" became such imposing terms we outlined Article 50 for everyone else. Article 50 says nothing. It provides a time frame. I started writing a few paragraphs everyday, a mock-diary of post-referendum news coverage, that I titled "Weimar Britain". Every morning, I would call the hour in GMT, list a few highlights of the absurd positions taken by Theresa May or Michael Gove the day before, mention if Juncker or Barnier had gone for a round of golf, and finish with the weather forecast, the last sentence being, "the UK is still in the European Union". I did that for a few months, the ritual becoming quite popular in my circles, so convinced I was that Article 50 would never be triggered. It just was inconceivable to me. Repealing every EU provision in British common law? Alienating the country from security agreements at a time of heightened security threats? What was that constant logorrhea about a sovereignty that was never questioned nor eroded in the first place? Everything was baffling, incorrect at best, surreal most of the time. And then I was told, in December if I remember correctly, by a certain British journalist, that I was delusional if I believed Article 50 would never be triggered. A few months later, he was proven right, and I was once again proven wrong.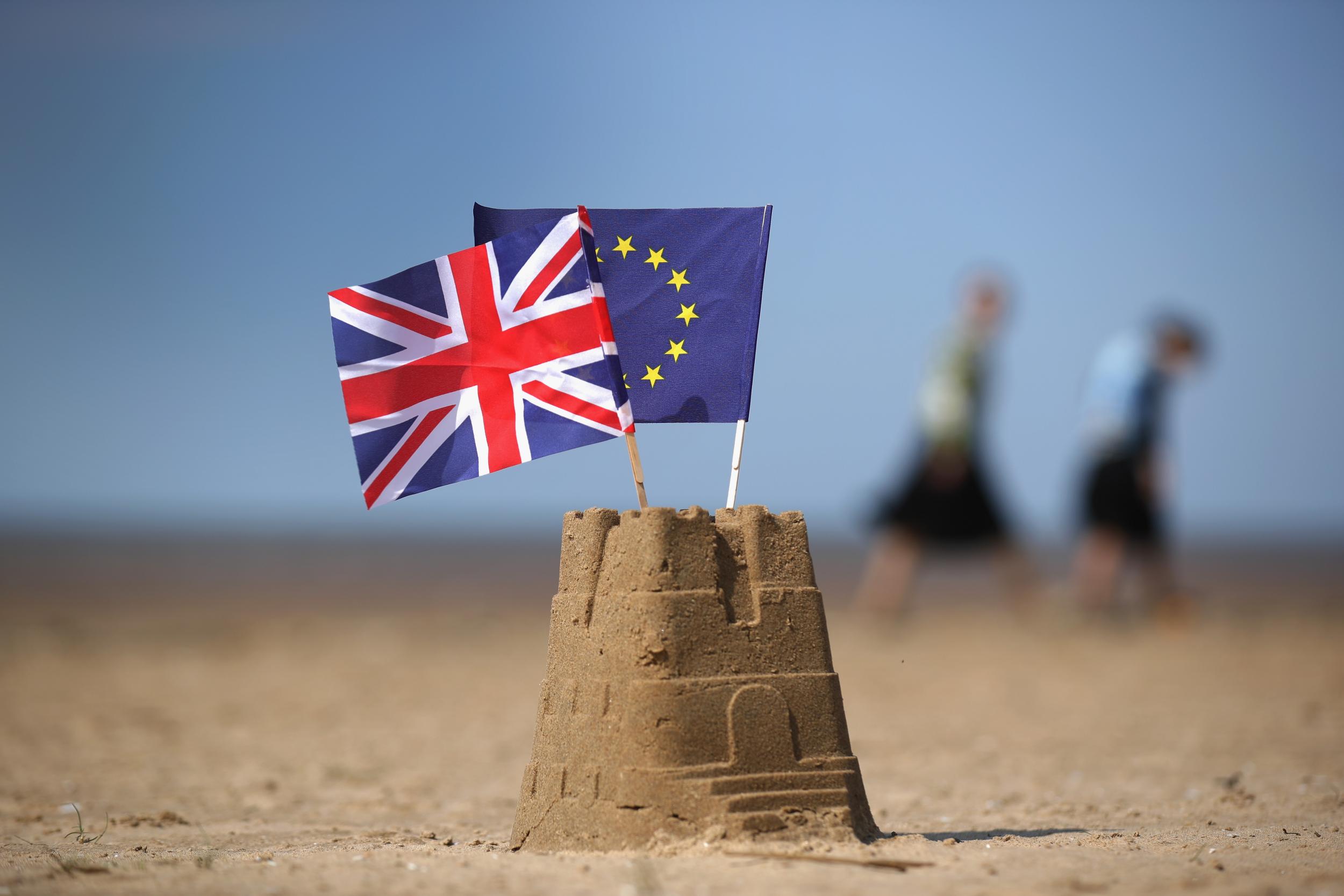 The otherwise excellent Remainiacs podcast, started a few weeks ago, used the term "trauma" to refer to the feeling many experienced in the aftermath of the referendum. I won't use the term, because my field of work reserves it for a different type of experience. I will continue to say what I feel is loss: a sense of unity, that was never there in terms of EU-wide political consensus; a sense of togetherness, certainly not correct considering how many opt-outs the UK placed on many EU treaties; a sense of belonging, that never extended to many immigrants much like my parents. The European project remains an idea, but it is an idea I firmly believe can translate if we empower the Parliament to oppose the Commission more and if, really, the Council conducts its work in a less shady manner. The role of EU Courts, so often maligned by UK politicians, is paramount. Brexit will not affect the UK's membership of the Council of Europe, and the country remains part of the ECHR, at least for now. But the days are numbered: leaving the EU was never about renegotiating trade agreements or "taking control" of agricultural regulations. It was about shutting down immigration, about refusing to implement ECJ rulings on civil liberties, about the immaturity and irresponsibility of removing one state from transnational regulations that provide for medical progress and housing safety, among other things. It was a vote not based on concern for the lack of reform in the EU: it was about misplaced and misunderstood British identity, that was placed as superior to other states, and perfectly capable of raising the flag of the Empire after centuries of outward progress.
It's been a year. It's been a year of we, in Belfast, Derry, Newry, Enniskillen, having to remind everyone that our region has always been fragile and precarious, that our peace process was ongoing and needed attention. It's been a year of sharing and re-issuing reports compiled by EU officials on the dire effects of a EU withdrawal on devolved administrations. It's been a year of my colleagues publishing paper after opinion on the impact of Brexit on the 1998 Good Friday Agreement. Mostly, it's been a year of reading about the fear, anxiety, and panic at the prospect of the border being raised. Typing this, I found myself capitalizing the word – Border – out of habit. It's not just any border; it's a border that symbolized a civil war. It's a fault line I had known my entire life and that I still shudder, even if it is now disembodied, whenever I ride what is now a commuter train between Dublin and Belfast. It's a border we were told we were never going to see again, one that Theresa May apparently just found out about, one that Secretary of State James Brokenshire discusses to provide assurances of our safety but without the necessary presence or authority required by the position of neutrality the UK is supposed to hold. There is nothing neutral about Brexit and its complete lack of interest in Northern Ireland. And so, we are entering our sixth month without a government or a Speaker of the Assembly; Dublin finds itself having to be a buffer between London and Brussels while being the key player on the chessboard, without its consent, without it having a say in the referendum being carried out in the first place. Northern Ireland voted to stay, because, as I wrote at the time, it is survival for most of us. It is for many others across the Union.
It's been a year and I'm swimming against the tide of colleagues and friends leaving the UK to head to the continent, where their legal status is ensured, where they will not be asked for a visa and where their children can stay with their parents: I am moving to London. As I flew back to Europe a few days ago, once again from New York, but this time into Switzerland, I realized my biggest privilege wasn't the most obvious necessarily. It wasn't my education that the EU subsidized. It wasn't my safety from war that the EU launched and protected. It wasn't my health coverage that the EU ensured and funded. It is my freedom of movement. It's the two passports – I am a citizen of nowhere – I hold, two EU citizenships, two possibilities of fast-tracking at airports, two possibilities of visa waivers. One is a Schengen nationality, the other is a Common Travel Area one. European citizens are trading this freedom at quite a cost: first the Schengen Information System (SIS II) database, and the Passenger Name Record (PNR) agreement with the US. Those will need work, reform, scrutiny, checks. We have a Parliament, we have Courts. UK citizens may lose their freedom of movement. They may be restricted, suspended, will have to re-negotiate. Education, family life, work, internships, travel, tourism, experience, all of this is dangling off the edge of a cliff.
It's been one year. Imagine. One year, and no answer.